For fluXtore Pro to function you will need fluXtore (free) to be installed on your wordpress Website.
Per utilizzare questa guida avrai bisogno della versione Pro di Elementor.
To install fluXtore pro, the first thing to do is to purchase a license at https://fluxtore.com/pricing.
Once the license has been purchased, you will be able to download fluXtore pro from the Downloads section of your account at https://fluxtore.com/my-account/.
Once downloaded, log in to your WordPress website; the URL to log in usually is https://yourwebsite.com/wp-admin.
Once logged in:
Navigate to Plugins -> Add New
Click on Upload Plugin
Click on Choose File
Choose the fluxtore-pro.zip file
Click on Install Now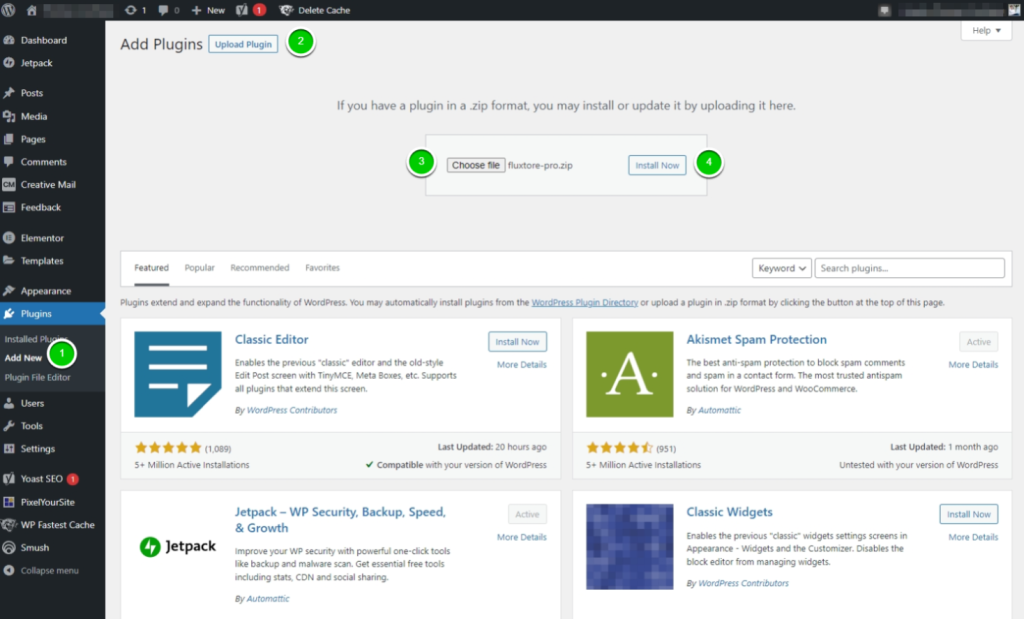 Once the plugin has been installed, click on Activate as shown in Figure 2: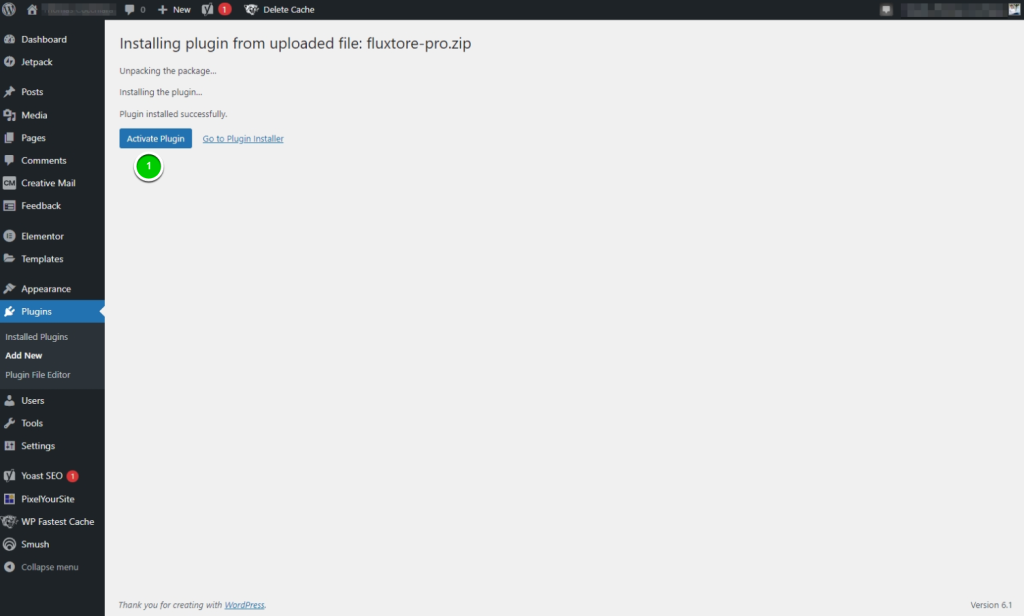 Wait for it to complete and you're done: fluXtore (pro) is now installed on your Website!